Latino delivery workers during Covid, 2020

Food delivery workers are an essential part of the service chain that keeps New York City on movement. During the first months of the pandemic, most of them were still active while risking their lives being exposed to elevators, buildings, or restaurants picking up or delivering packages for others. This precarious form of employment only increases the fear of standing up to demand better social protection due to the risk of being detained by ICE agents based on their migratory status.

May-June 2020.

Care:Work is a national initiative to foreground the importance of caregiving in our homes, institutions, and neighborhoods. A team of experienced museum exhibition designers, curators, and educators have created a flexible, temporary, and portable exhibition of photographs on caregiving in America. We invite visitors to look at these examples of public art and to be inspired by the images and stories of caregivers in their own communities.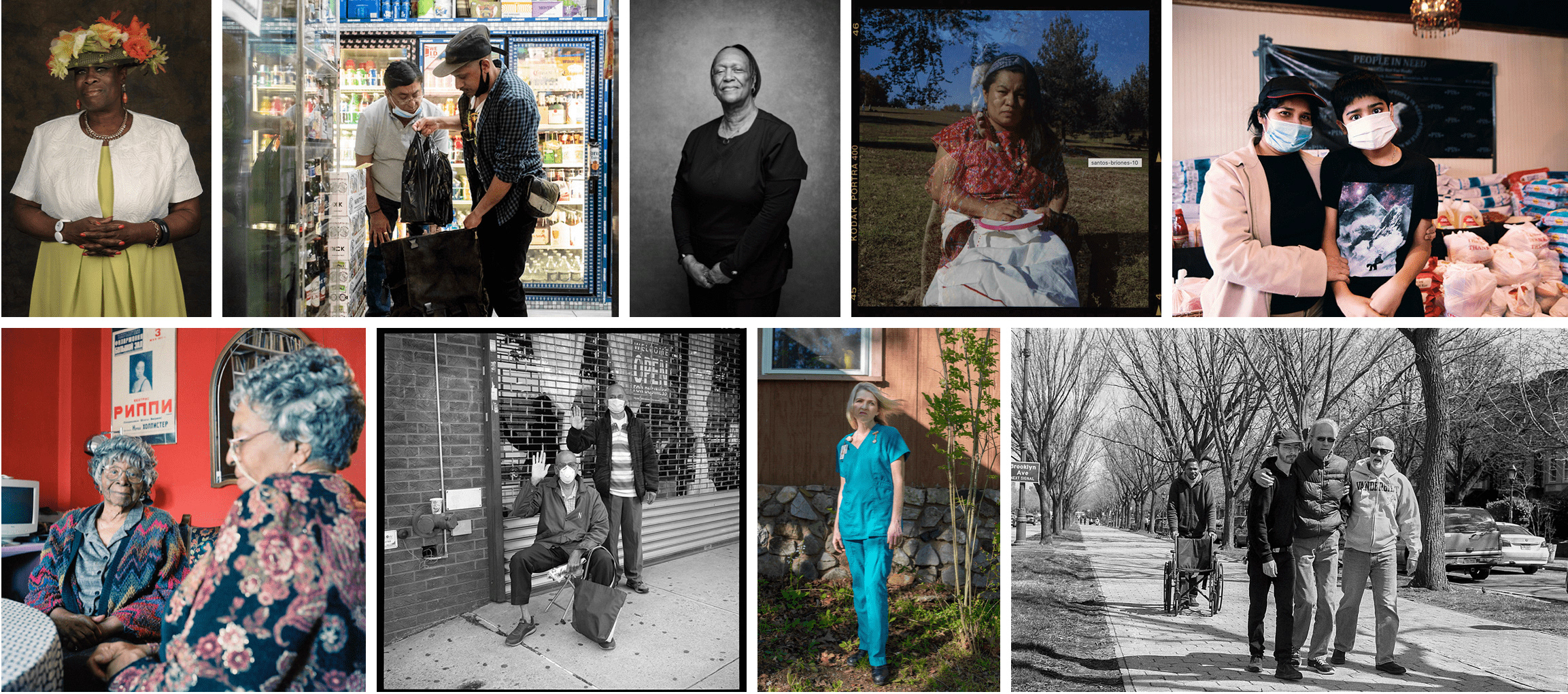 care:work - Exhibition - Photoville 2022
June 4 - September 30, 2022 Brooklyn Bridge Park Brooklyn, NY
Careworkproject.org